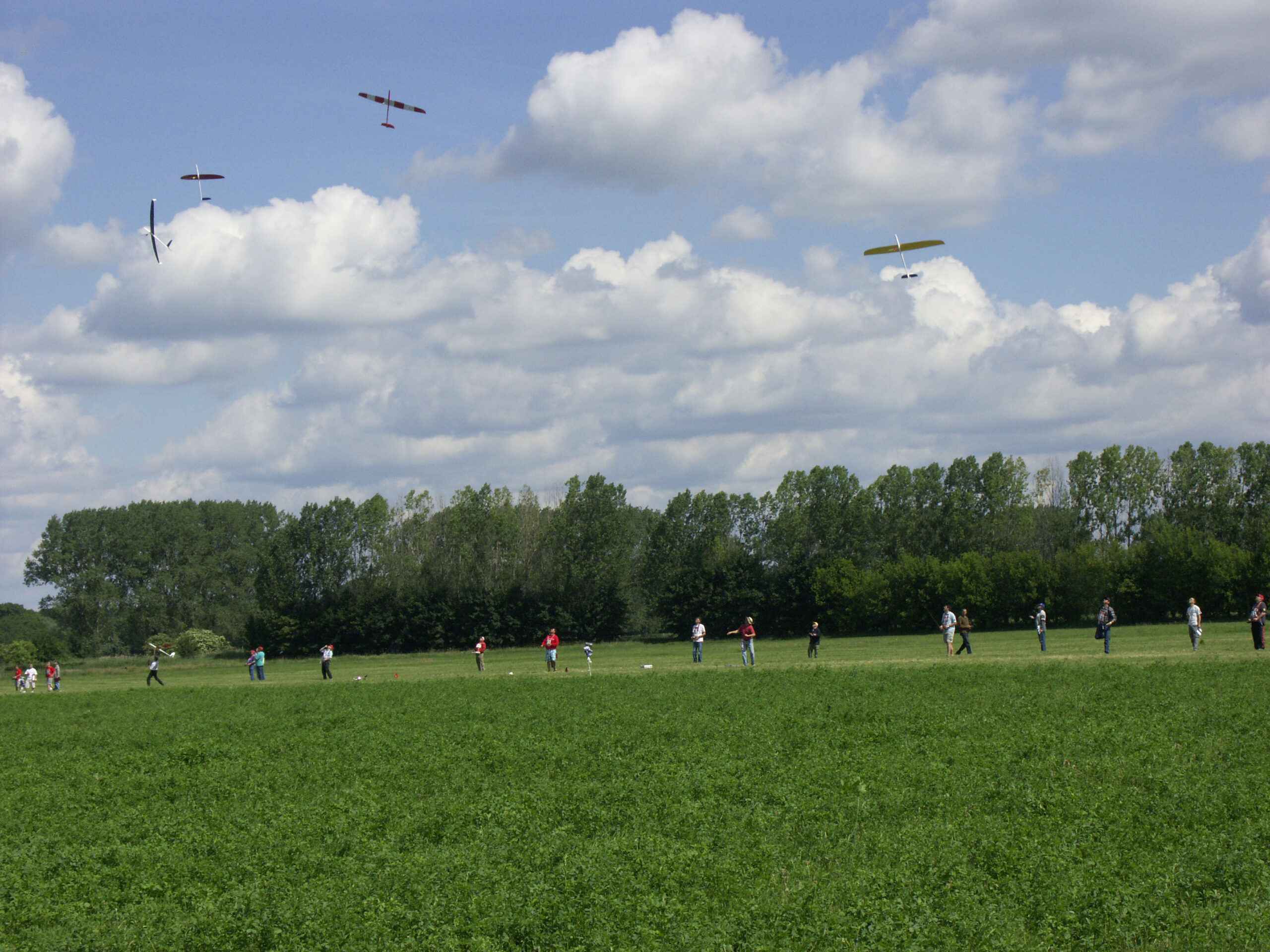 What is F5J?
In the F5J competition class, the aim is to fly a remote-controlled glider with an electric motor for 10 minutes from as low a take-off altitude as possible and then aim for a spot landing.
The running time of the motor is limited to a maximum of 30 seconds. The take-off altitude is measured by a technical device in the glider and sanctioned with a point deduction.
The combination of the flight time, the accuracy of the landing and the deduction for the take-off altitude achieved results in the score for the respective flight.
Depending on the weather conditions and the skill of the pilot, this task is sometimes mastered from a starting altitude of less than 10 metres.
The pilots' goal is to find and use even the smallest updrafts (thermals), otherwise the specified flight duration of 10 minutes cannot be achieved.
Read more about F5J…
F5J planes usually have a wingspan between 3.5 and 4 metres. They are mostly made of carbon fibre, which allows a flying weight of starting at 1,000 grams. However, wooden planes are also sometimes used.
Within a few years, F5J has become one of the most popular competition classes. In 2019, over 500 pilots took part in 26 competitions of CONTEST Eurotour F5J in many European countries.
In 2018, the first European Championship took place, in 2019 the first World Championship.
Upcoming CONTEST Events
F5J results
CONTEST results F5J 2019
Get more results…
F5J Tourmanager
Uwe Weiß started model flying in 1976. After a long break, he has been active again since 2008, and since 2015 was also been competing in the F5J class and recently also F5K. His goal is to have fun and to annoy the "big ones" a little from time to time.