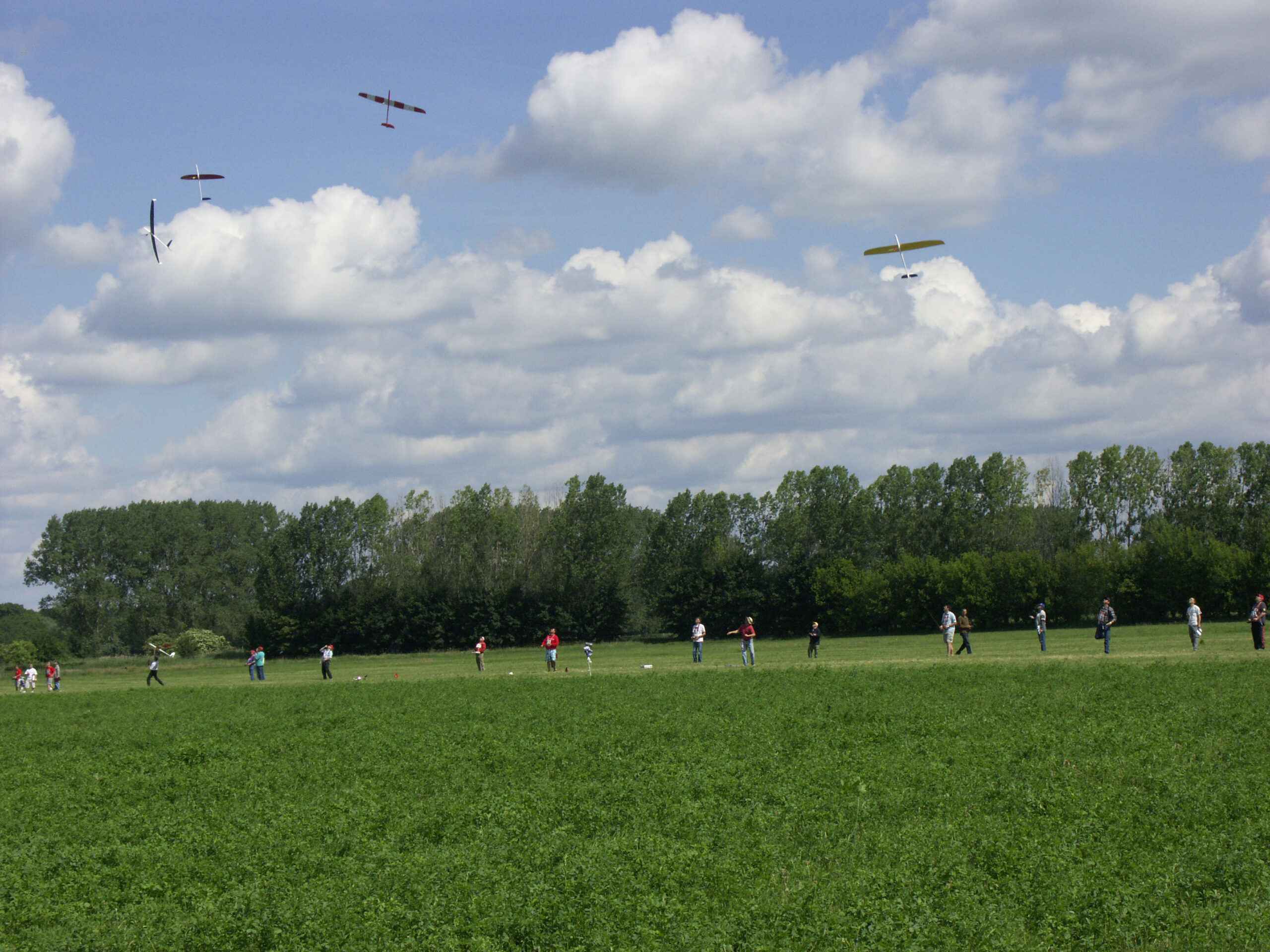 What is F3J?
F3J is an international FAI competition sport class for thermal duration gliders. The competition format is existing with minor changes since 1993. The first world championship was held 1998 in England, where the basic idea comes from.
– Max. surface area 150 dm²
– Max. flying mass (AOW) 5kg, typically 1.8kg – 2.2kg
– Loading 20 to 75 g/dm²
– No telemetry of flight performance data
– Max. line length 150m (resp. distance to upwind turnaround device)
The goal is to stay in the air as long as possible within the working time of 10 minutes (fly-off 15 minutes). At the end of each flight, the pilot has to stop the model as near as possible to a given landing spot (max. 100 landing points). Severe penalties are intended if the launch was done earlier or the landing was after the signaled working time period.
The start happens in flight groups with about four to eight pilots competing against each other within the same working time. Consequently, four to eight launch and landing spots are marked on the flying field. The groups will differ from round to round. The scores in each group are normalised to 1000 points for the best pilot. About six to eight rounds shall be flown. The launch of the model will be by hand held towline or winch. Stephan Lämmlein, 25 May 2022
Read more about F3J…
The official FAI Sporting Code can be checked at
https://www.fai.org/sites/default/files/sc4_vol_f3_soaring_22.pdf
Upcoming CONTEST Events
F3J results 2022
F3J Tourmanager
Stephan Lämmlein (age 64) is flying RC model gliders for about 50 years. He visited F3J competitions right from the beginning on (1995). His main interests are thermal soaring and slope soaring in alpine regions. Stephan took part as a helper or Junior Team Manager of the German F3J team at several international championships. He participated on meteorologic research programmes with E-motor gliders in Himalaya (Nepal), Altiplano (Bolivia), Höfsjöküll (Iceland) and Allgäu (Germany).