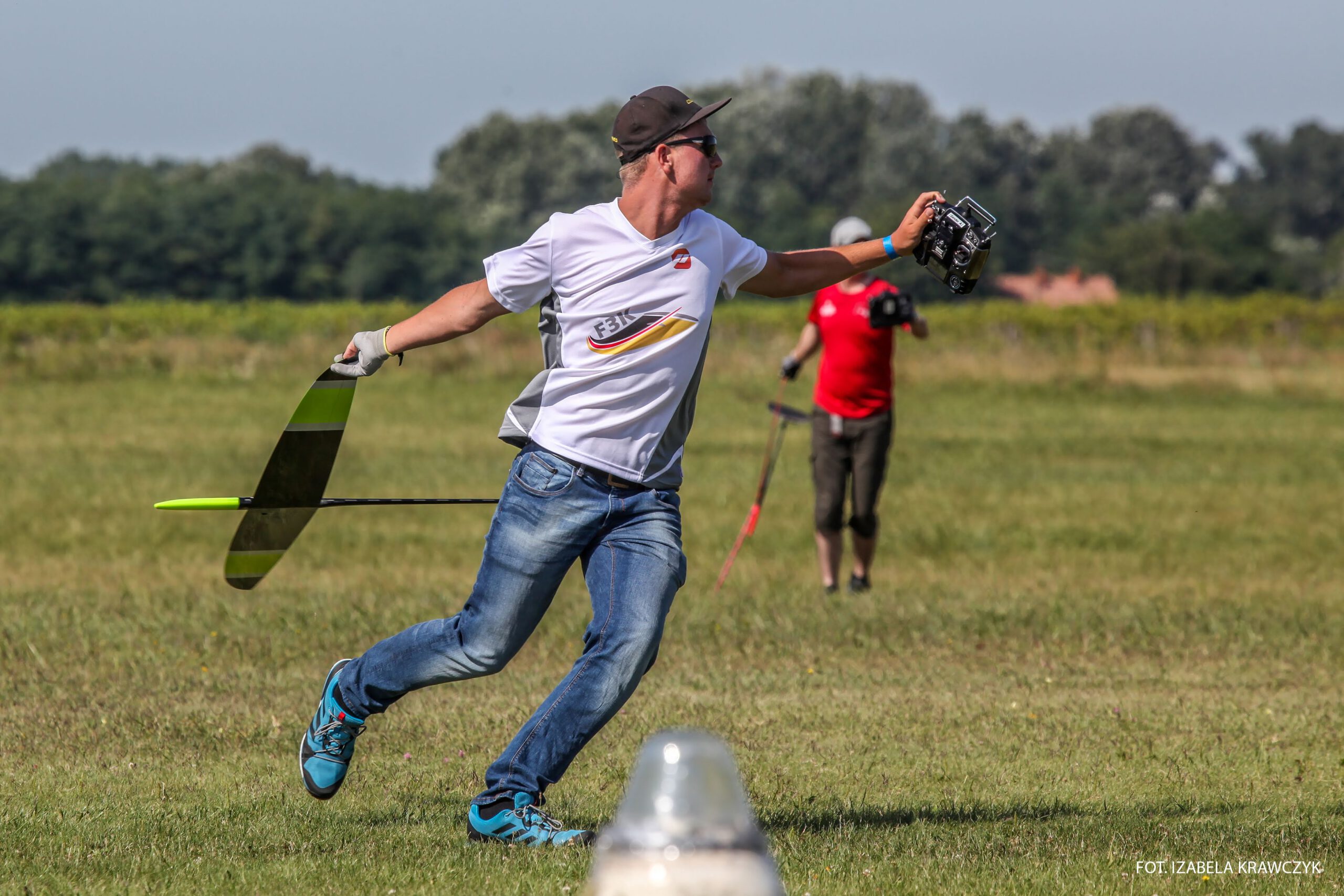 What is F3K?
F3K is simple: take a small RC-glider, throw it in the air and have fun 😉
Well, you might expect to read a lot about F3K here, but the best way to get an impression about F3K is to watch this nice video from the F3K World Championship 2013 in Denmark:
Upcoming CONTEST Events
F3K results
CONTEST results F3K 2022
---
F3K Kalender 2023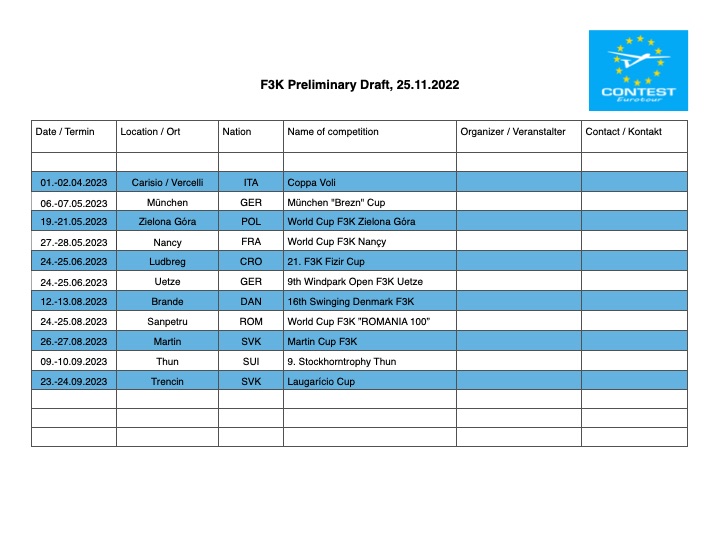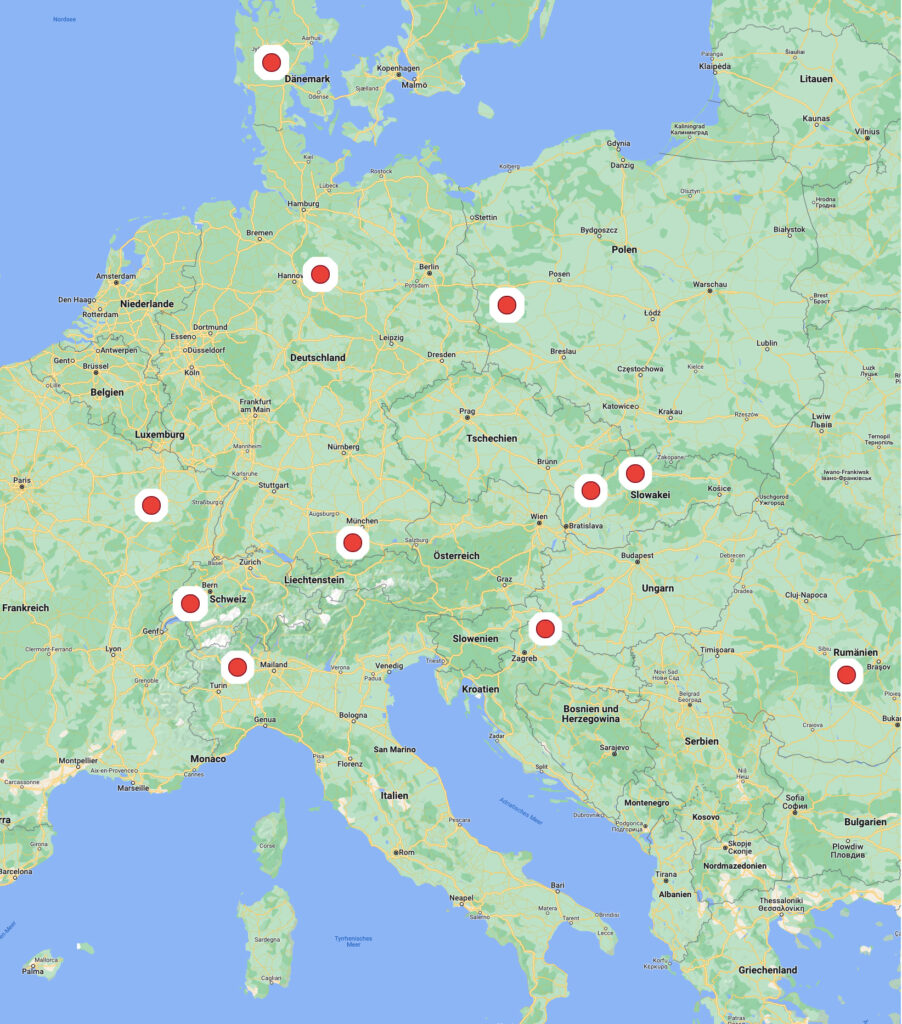 F3K Tourmanager
Mario Brandner, born 1965. He lives in Salzburg, Austria. Model pilot since 1977. At first active in the competition classes F3F and F3B. Then for a long time "only" hobby model pilot. And now for several years active again in the classes E-RES, F3K and F5J.
Achim Streit handed over the task of Eurotour team manager F3K to me. I hope I can continue his work well.