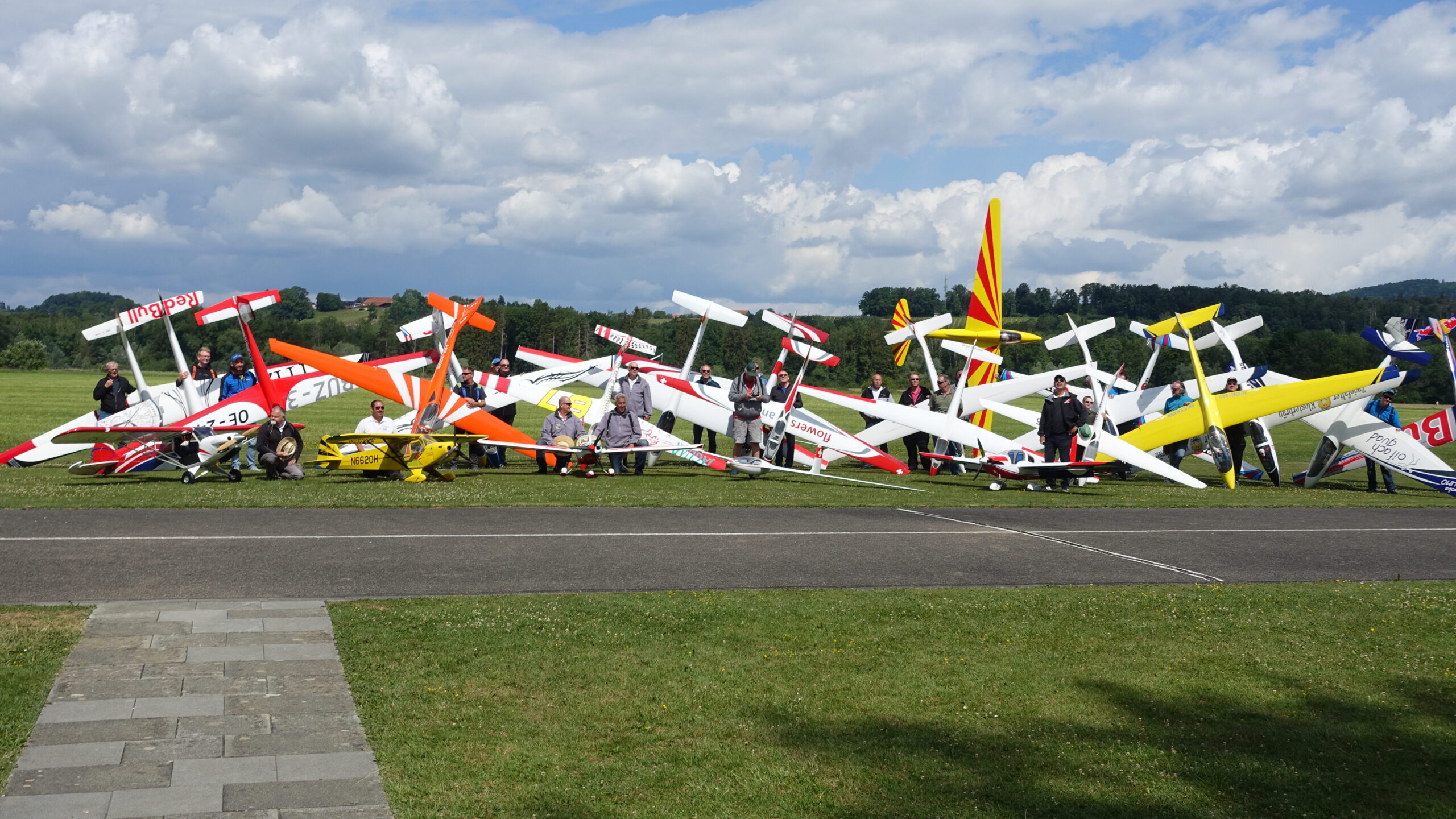 Contest Glider Acro Termine 2023:
RC-SK: 23. – 25. Juni 2023, Austragungsort noch offen, Anstehende Veranstaltungen – RC-SK Segelkunstflug – Offizielle Homepage

DM: 21. bis 23. Juli 2023, Pfaffenhofen an der Roth, Akro-Segelflug – Deutscher Modellflieger Verband e.V. (dmfv.aero)
SAP: 25. bis 27. August 2023, MSV Wil, Swiss Akro Connection – Willkommen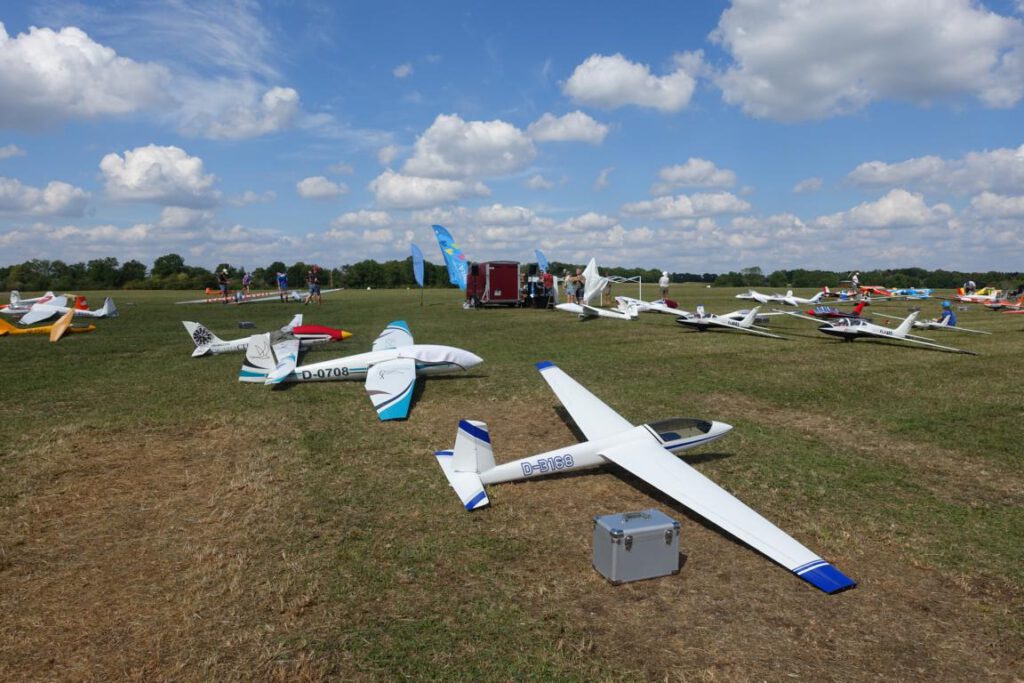 DM Segelkunstflug und Abschluß Contest Tour 2022 in Gruibingen
Vom 26.08.22 bis 28.08.2022 fand im Schwäbischen Gruibingen die DM Segelkunstflug mit dem Abschluß der Contest Tour 2022 statt. Auf dem großzügigen Gelände des örtlichen Sportflugplatzes Nortel stand eine tolle Infrastruktur zur Verfügung mit Sanitäranlagen, Restaurant und Hangars. Bereits ab Anfang der Woche trafen die ersten Teilnehmer ein und der Trainingsbetrieb kam in Gang. Ab Donnerstag waren praktisch alle Teilnehmer angereist und nutzten die Zeit für ausgiebige Trainingsflüge von morgens bis abends. Bedauerlicherweise war aus internationaler Sicht trotz an sich guter Teilnehmerzahlen in beiden Klassen die Anzahl der Teilnehmer aus A und CH sehr überschaubar. Dafür sorgte die Teilnahme von Nelly Diez aus Spanien für ein Ausrufezeichen, die in der Klasse Unlimited startete und sich sehr gut schlug. Die Gastronomie des gastgebenden Vereins war ab Donnerstag in Betrieb und versorgte uns mit Speisen und Getränken. Am Freitag früh startete der Wettbewerb sehr pünktlich mit den Briefings ab 8:30, denn die Wetterprognose war leider nicht gut, so daß wir das Ziel hatten, am Freitag möglichst viele Durchgänge zu schaffen. Die zahlreichen Gewitter, den den ganzen Tag rund um den Platz aufzogen, sahen teilweise sehr bedrohlich aus, zogen aber glücklicherweise vorbei, so kamen am Ende drei Durchgänge zustande, zweimal Bekannte und eine Unbekannte, damit war eine reguläre Wertung des Wettbewerbes gesichert. Den Abend ließen wir auf der Terrasse des Vereinsheims bei gutem Essen und Getränken ausklingen. Am Samstag früh dann die befürchteten Wetterprobleme mit dichtem Nebel, als dieser sich lichtetet, kam der Regen, so daß die Wettbewerbsleitung um Lars Wenckel und Dominik Braun am späten Nachmittag bekannt geben mußte, daß es keine Durchgänge geben wird. Sonntag leider das gleiche Bild, nur daß nach Nebelauflösung tief durchziehende Wolken dafür sorgten, daß es unmöglich war, zu fliegen. Damit musste der Wettbewerb ohne weitere Durchgänge mit der Wertung vom Freitag beebdet werden. Mit einer frühzeitgen Siegerehrung von DM und Contest endete die Saison 2022 im Segelkunstflug. Danke an alle Organisatoren, Helfer, Punkterichter, Schlepper und Vereine, die es ermöglichen, diese Veranstaltungen auszutragen. Wir blicken auf 2023, wo die Programme noch einmal gleichbleiben, die Planungen laufen bereits.
Am Ende hatten wir 5 Piloten in Advanced und 9 Piloten in Unlimited in der Jahreswertung. Das ist definitiv steigerungsfähig. Ergebnisse: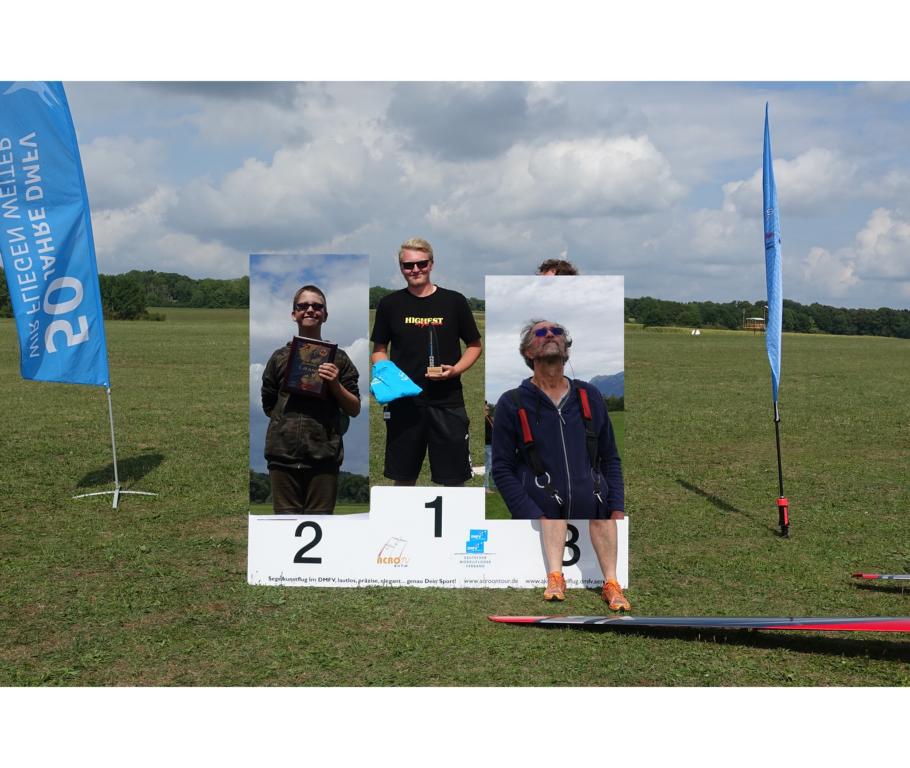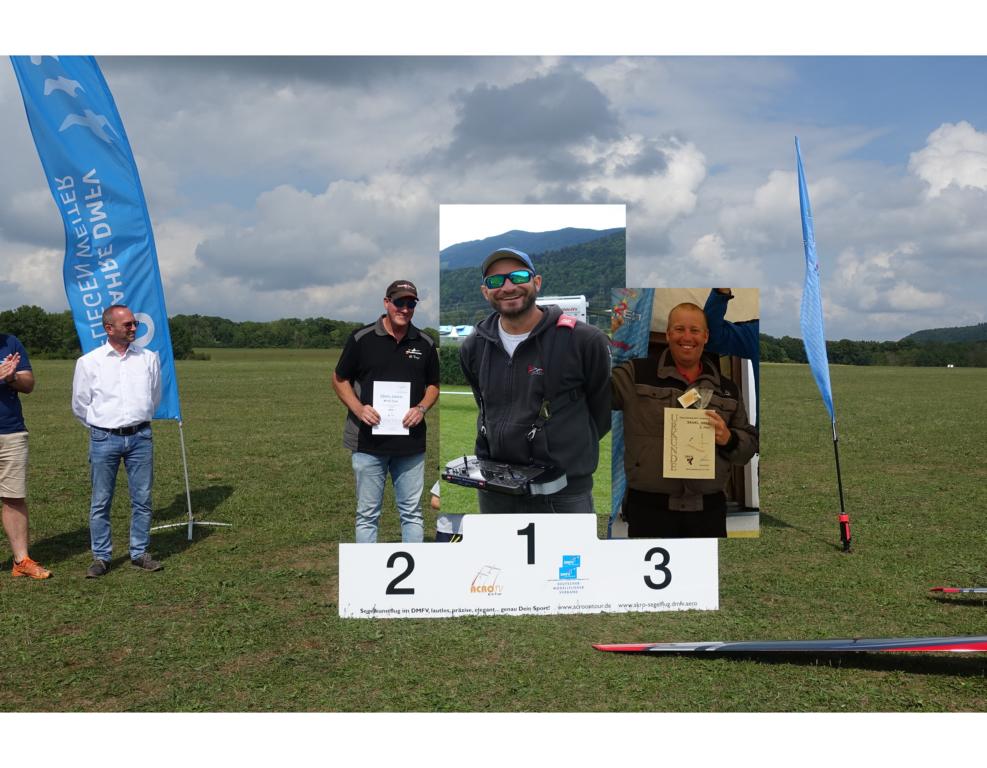 2. Tour Wettbewerb 2022
Vom 08. bis 10.07.2022 fand in Jungschlag der zweite Euro Contest und RC-SK Wettbewerb in Österreich statt. Die Höhenlage des Platzes, das durchwachsene Wetter, dazu das ganze Wochenende herrschender sehr kräftiger Wind und dazu teilweise leider auch Regen sorgten für nicht optimale Bedingungen. Am Freitag ging zunächst gar nichts bis in den Nachmittag, es fand kein Trainingsbetrieb statt. Gegen Abend wurde es fliegbar und die Wettbewerbsleitung entschied, zwei Durchgänge Advanced zu fleigen. Am Samstag konnte dann ab Morgens durchgängig geflogen werden, so daß es am Ende doch insgesamt 6 Durchgänge wurden. Sonntag verhinderte dann tiefe Bewölkung bei 200 – 250 m und zeitweise Regen weitere Durchgänge, auch die Kür fiel den Wetterbedingungen zum Opfer. Insgesamt leider nur 18 Teilnehmer in beiden Klassen traten bei den widrige Bedingungen an, am Ende ein gemütlicher, schöner Wettbewerb, auch dank der gewohnt herausragenden Verpflegung durch den Verein um Obmann Hansi Führer und seine Truppe. Am Samstag noch ein schönes Feuerwerk, das gehört in Jungschlag irgendwie inzwischen dazu, die Führers sind Profi Feuerwerker. Danke an den Verein um Hansi Führer, Martin Knasmillner, die Punkterichter, Schlepper, Helfer, die es ermöglichen, so eine Veranstaltung durchzuführen. Wir sehen uns auf der DM in Gruibingen!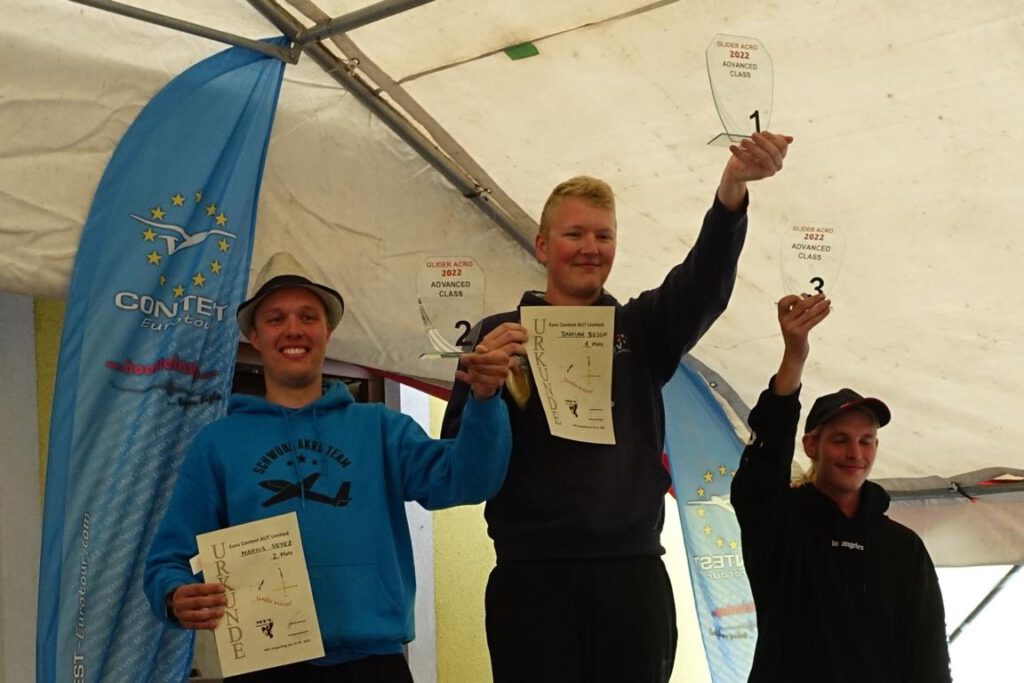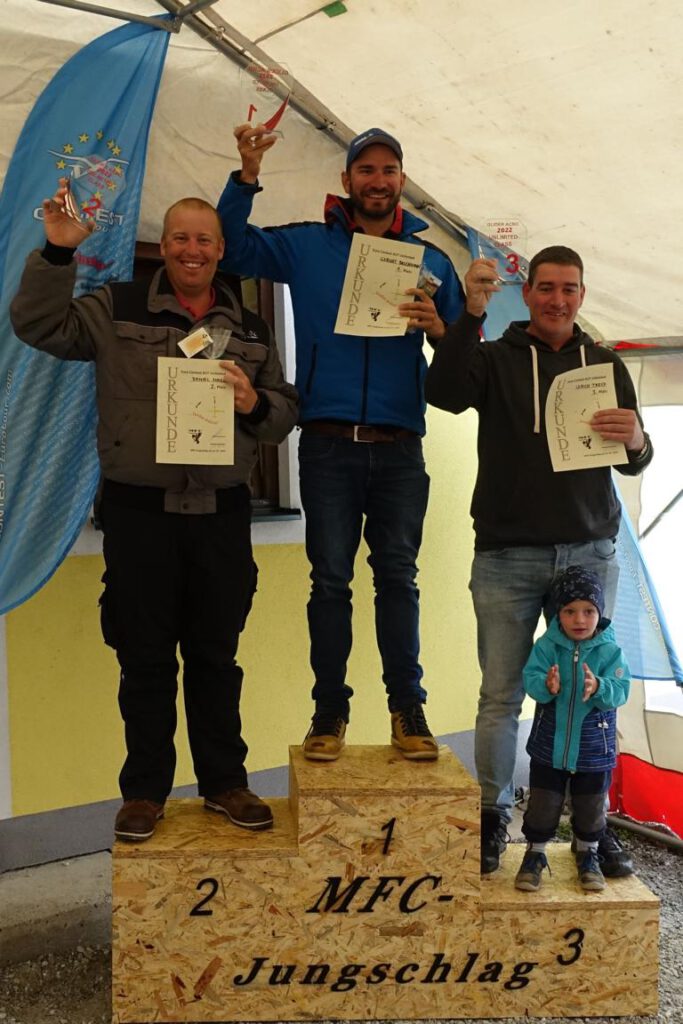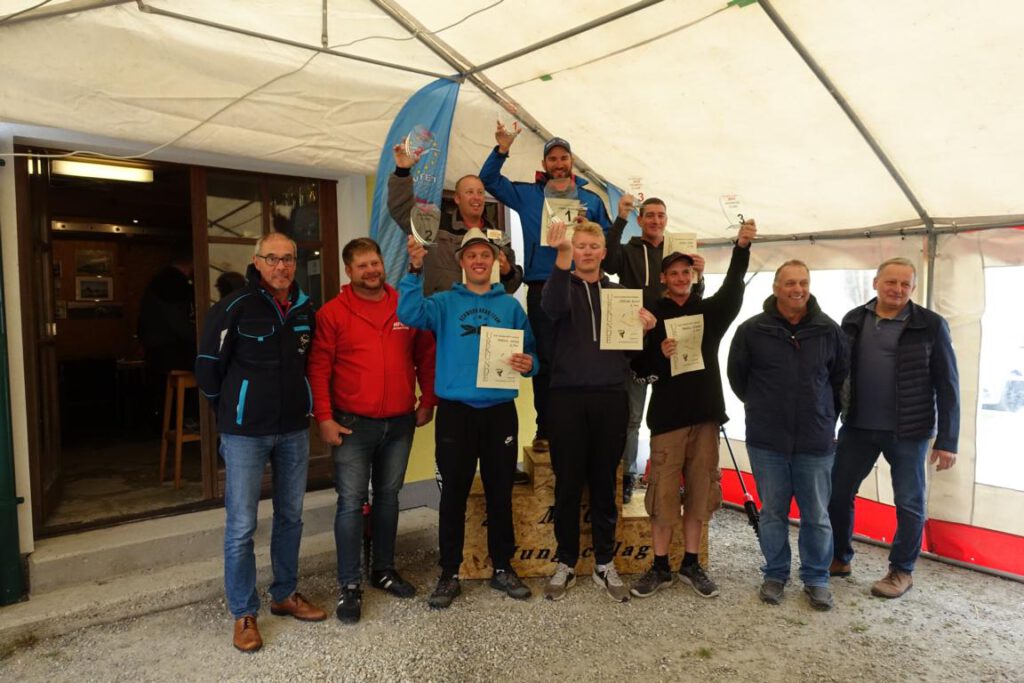 Die Sieger mit Organisation und Gemeindevertreter
1. Tourwettbewerb 2022 hat statt gefunden, der SAP Schweiz in Frauenfeld
Der erste Wettbewerb der GA Tour fand vom 27. bis 29.05.22 in Frauenfeld/Schweiz statt. Das Fluggelände befindet sich am Rande des Ortes neben einem große Reitstadion, schön gelegen und groß genug mit Nordausrichtung, somit sehr gut geeignet für unsere Wettbewerbe. Der Verein hatte eine gute Infrastruktur aufgebaut, lediglich die Camper mussten etwas abseits stehen und hatten ein paar Meter zu gehen. 23 Teilnehmer aus D-A-CH stellten sich der Herausforderung des SAP 2022, 12 in Advanced, 11 in Unlimited, mit Gregor Nagl nahm ein ein Jugendlicher teil. Nach einem intensiven Trainingsvormittag am Freitag begann um 13:00 der Wettbewerb, dazu blies uns zunächst ein äußerst kräftiger Wind entgegen, der die Landungen anspruchsvoll machte, gerade für die Schlepper war das hart am Limit. Trotzdem hielten alle durch und es konnten 3 Durchgänge in beiden Klassen geflogen werden. Am Samstag war das Wetter gnädiger, ein lauer Wind sorgte für sehr gute Bedingungen. Nach zwei Durchgängen war am Nachmittag die Kür angesetzt, die ohne Zeitdruck absolviert werden konnte. Am Abend gab es das Pilotenessen in Buffetform, das reichlich und gut war, bei Bier und Wein klang der Tag gemütlich aus. Am Sonntag früh noch eine Unbekannte zum wach werden, gefolgt von einer sehr zügigen Siegerehrung, sorry, "Rangverkündigung", dann konnten alle zeitig die Heimreise antreten. Eine durchweg gelungene Veranstaltung, wieder ein großes Danke an das Organisationsteam, den Verein mit allen Helfern, die Punkterichter und das "Power Schlepp Team".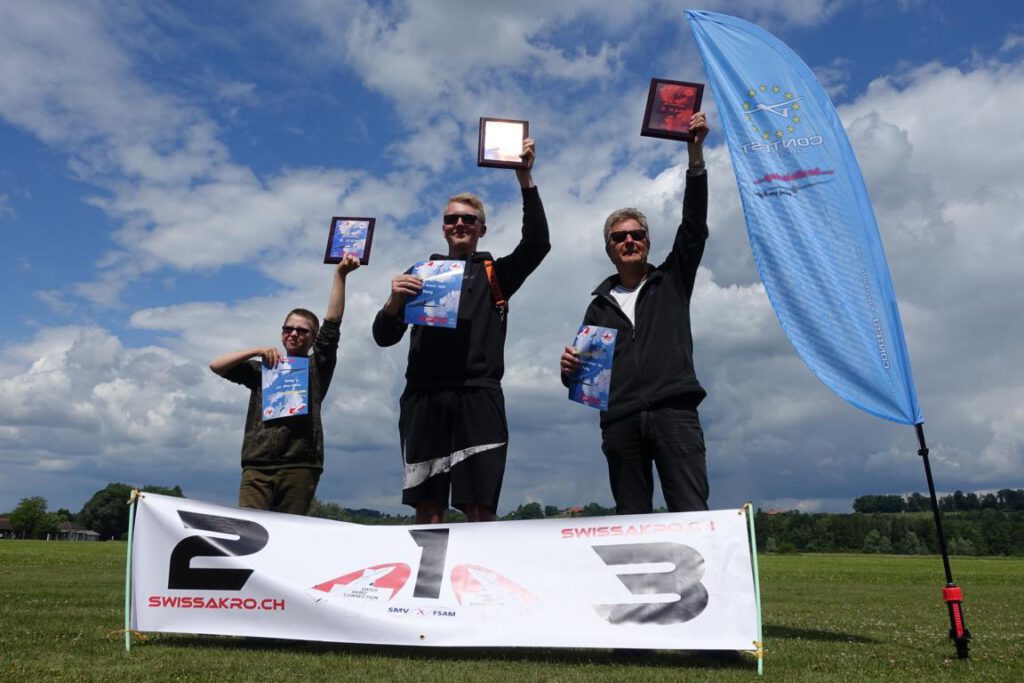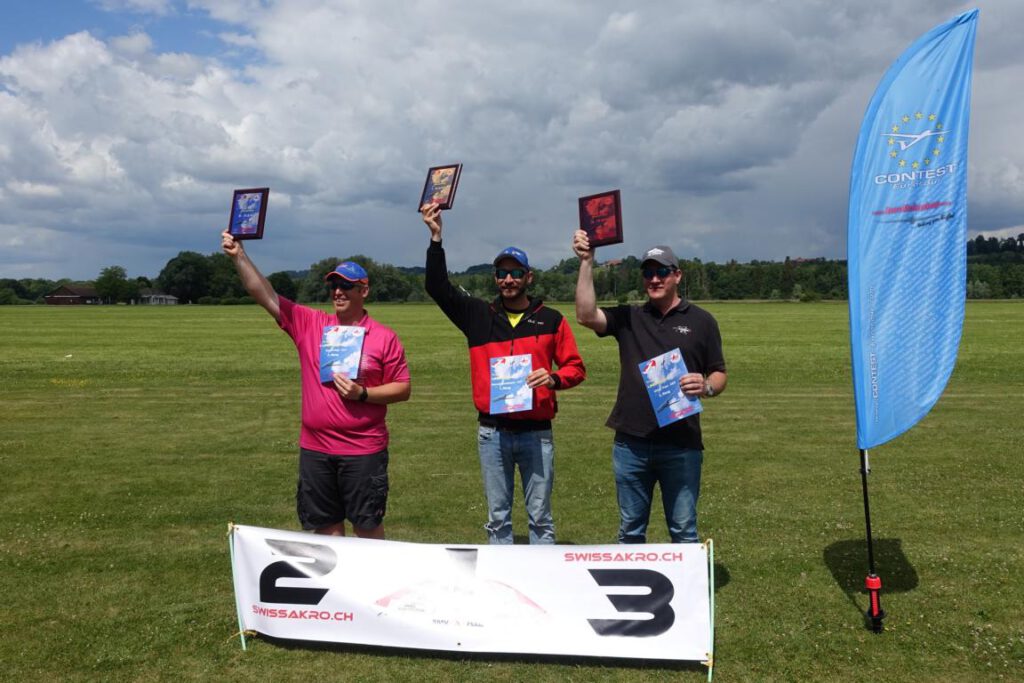 Termine 2022:
– Swiss Akro Pokal, 27.05. bis 29.05.2022 in Frauenfeld, Swiss Akro Connection – Willkommen
– RC-SK, 08.07. bis 10.07.2022 in Jungschlag, Infos: Anstehende Veranstaltungen – RC-SK Segelkunstflug – Offizielle Homepage
– DM und Contest Abschluß, 26. bis 28.08.2022 in Gruibingen, Infos: Akro-Segelflug – Deutscher Modellflieger Verband e.V. (dmfv.aero)
Aktuelle Flugprogramme:
Die Programme, die ursprünglich für 2020/21 geplant waren, gelten nach Abstimmung in den beteiligten Ländern verlängert auch für die Saisons 2022/23
Upcoming CONTEST Events
GliderAcro results 2021:
GliderAcro Tourmanager
My name is Christian Rückert, born 09.01.1964 in Landshut/GER. I grew up there and still live and work here today. I am the 4th generation co-owner and managing director of a company for plant construction in the food sector. A schoolmate brought me to model flying at the end of 1980. Starting with a classic Amigo, the early days were dominated by gliding. I was always fascinated by playing with the forces of nature, be it thermals or slope winds. Very early on, I was attracted to competing with others, starting with the popular Everyman Time-Target competitions. The crowning glory of this career was winning the 1st South Bavarian E-Sailing Tournament in 1993. At the same time, I became more and more interested in aerobatics. A WIK Charly was my companion for years during this time, and I flew it until it was in tatters. So in 1994, satiated by the successes in target landing competitions, I sought new challenges. I got into powered aerobatics in the F3A-X class, which I liked best because of the prototype-like models. It was demanding flying, but you only learn and progress by taking on challenges. Over time, I added EAC and German Acro Masters. In the best times I was able to fly on the podium, and in the EAC it was enough to win the title of German Limited Champion. However, I never really liked the 3D flying that came up in the freestyle over the years, I am simply a fan of classic and dynamic aerobatics. So I slowly withdrew from EAC and GAM, and at that point I had reached a certain level of saturation. Finally, in 2008, private and professional turbulences led me to withdraw completely from competitions. A few years of Sunday flying followed, which led me back to my origins, gliding. The aerobatics virus never quite left me, and I always had a model for it in use. In 2011 I wanted to try it again, but I didn't want to go back to motor aerobatics. I had taken a liking to glider aerobatics because of its dynamics and aesthetics, so I took the plunge into acro gliders. The somewhat daring direct entry into the Unlimited class turned out to be bumpy and more difficult than expected, but as mentioned above, you grow with the challenges, and over time I was able to establish myself. It should not go unmentioned how openly and friendly I was received into the circle at that time, the willingness to help was enormous, that is an outstanding feature of this competition class, you don't experience that everywhere. In 2013 I built a towing machine with which I could actively participate and I also have enormous fun at the front of the tow rope. I always feel most comfortable when I'm standing on the field with the transmitter around my neck! At the end of 2016, I was asked if I would take over as tour manager for Euro Contest, and since then I have been in charge of this position. I see my main task as coordinating and moderating the interests of the participating nations, at the moment DACH. At the GA, this means coordinating the dates and organising the development of the flight programmes and judging guidelines, and of course choosing the contest winner every year.