New Contest Application platform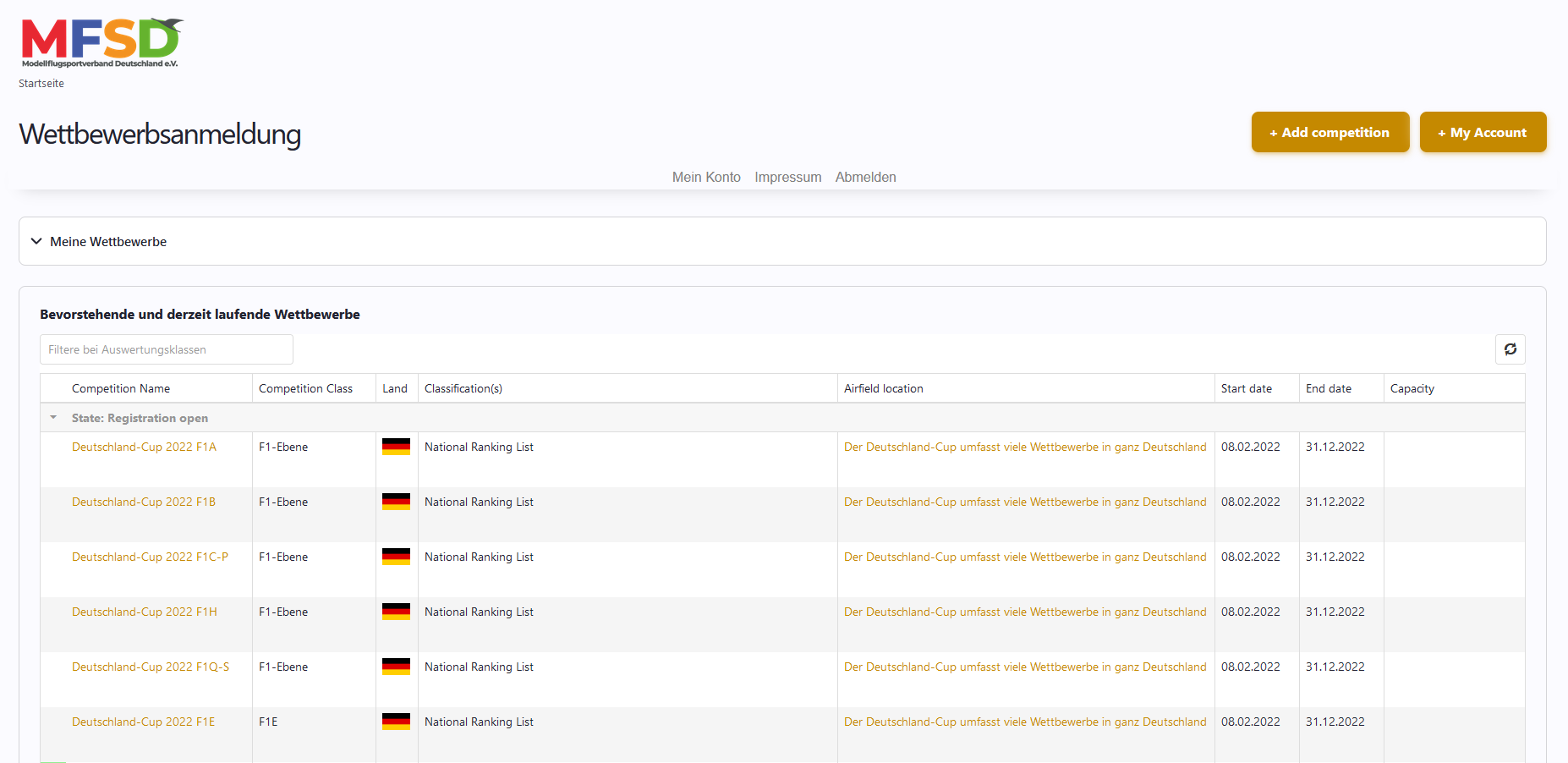 A new contest application platform is now available for the publication and registration of competitions. Here, organisers can set up their own accounts and enter their competitions. Participants, in turn, can register for the registered competitions and send their data to the organiser. It is also possible to provide announcements and results lists.
The portal can be used for all competitions from regional club competitions to WorldCup or CONTEST Eurotour competitions.
You can find it at https://events.mfsd.de.
Minor malfunctions will be eliminated in the near future. The MFSD would like to thank Thomas Dylla, who has created the platform for all model pilots over the last few months.