Bulgaria Cup F5J
Julian Benz wins at Dupnitsa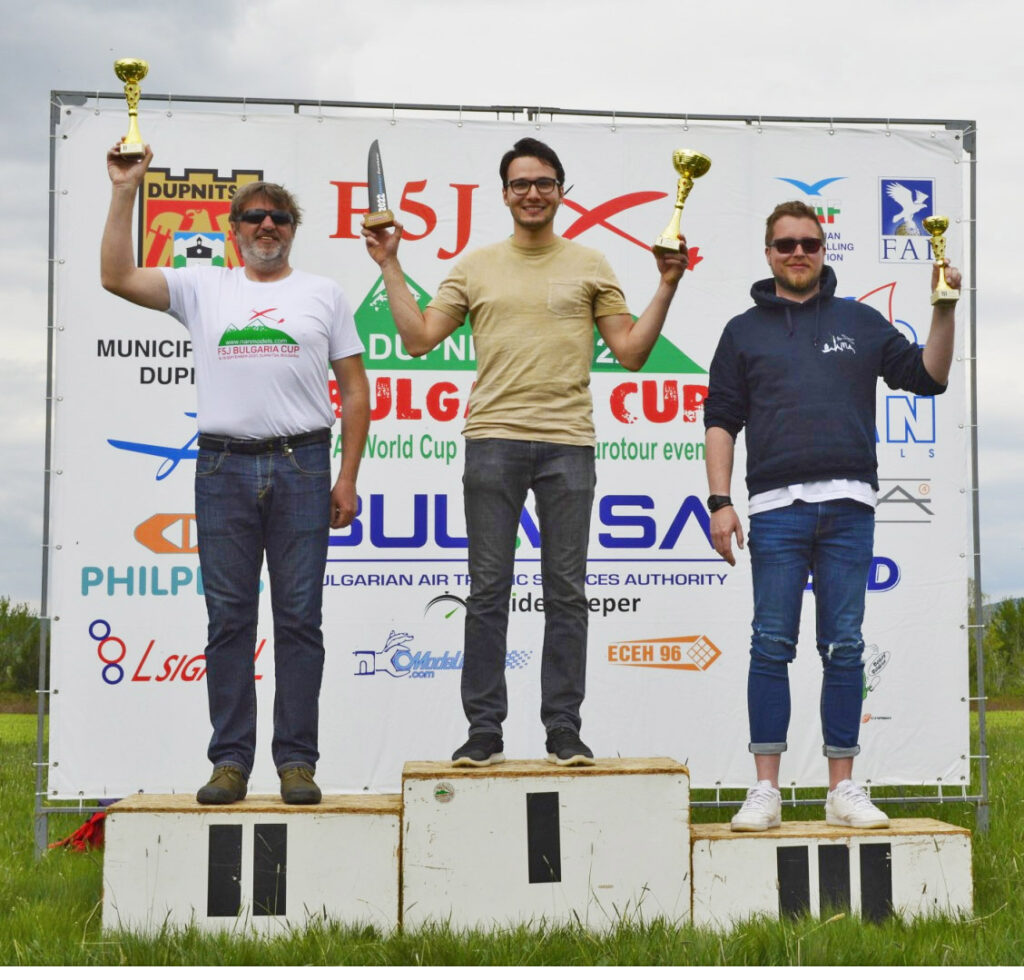 On April 30/May 1 54 pilots from eight different countries met in Dupnitsa to fight for Bulgaria Cup F5J. After 7 preliminary rounds world champion and reigning CONTEST Eurotour F5J winner Arijan Hucaljuk finished on top of the table, followed by vice world champion Sebastian Manhardt and Steve Haley (United Kingdom).
10 pilots qualified for Fly Off, which after a hard fight was won by Julian Benz from Germany. Sotir Lazarkov (Bulgaria) and Sebastian Manhardt joined Julian on the podium.
Best junior pilot was Stefan Iordan (Romania), followed by fellow romanian Matei Iordan and Christos Ntanavaras (Greece).